A Revolutionary Methodology to Assess and Train Leadership in the Organizations
Neurosteps is the first Company globally to incorporate Neuroscience to Executive Assessment and Training
A New Way to Develop Profesionals
We measure and train executive team leaders in the 5 Key Dimensions of Leadership
Neuroscience and Technology to Enhance Leadership
We evaluate and train executives through our neuroscientific methodologies applied through breakthrough technology
We detect and analyze Leadership Potential in an objective, precise and comparable manner
We achieve positive changes of habits and behaviors of the executive
Neurosteps offers Superior Results than the current Assessment and Development methods
«Making decisions is like speaking in prose; people do all the time, whether they realize it or not»
-Daniel Kahneman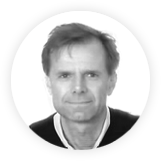 Per Lokkegaard
Chief Executive Officer
Bachelor in Business Administration by Aarhus Business School, Executive MBA by ESADE Business School and Breakthrough Program for Senior Executives by IMD Business School.
More than 10 years as top executive, VP & CEO in multinationals.
Specialist in Business Development, Negotiation, Marketing, Neurosales and Emotional Intelligence.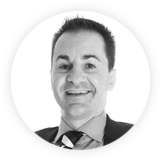 Juanjo Tordera
Marketing & Sales Director
Bachelor in Business Administration by the University of Valencia, MBA by IESE Business School and Master in Neuroleadership by the Neuroleadership Institute.
More than 10 years as a consultant, trainer and professor in leadership and commercial areas.
Specialist in Neuroleadership, Emotional Intelligence, Effective Communication, Negotiation and Sales.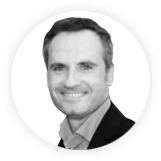 José Ferrandis
Director de Producto y Desarrollo
Bachelor in Computer Science by Polytechnic University of Valencia and Executive MBA by ESIC Business School.
More than 15 years of experience as executive in the areas of sales and marketing helping organizations to develop their business, digital transformation and commercial efficiency.
Specialist in Big Data, Social Media with a broad experience in the technological and telecommunications sectors.